Playtime is the first architecture and urbanism festival in Ho Chi Minh City that invites citizens to re-discover the urban space in a playful atmosphere while engaging in discussions on sustainable urban futures for all. For its second edition, :Playtime will explore the theme of 'Re-Creation' by focussing on one territory: the verdant sprawling landscape of Binh Quoi.
We are :Playtime Festival, the architecture and urbanism festival that invites Ho Chi Minh City residents to re-discover the urban space in a playful atmosphere while engaging in discussions on sustainable urban futures for all.
For the second year running, our attention will be focussed on the luscious urban paradise that is the Binh Quoi Peninsula of Binh Thanh district.
Over 2 week-ends, we will host tours, workshops, discussions, screenings, exhibitions, performances and games around a set of temporary installations. These activities will invite citizens to explore the area and question its present and future: can Binh Quoi retain its natural and vernacular identity as Ho Chi Minh City continues to develop?
This year, we need to call on you, architects, designers, creatives, environmentalists, zero-wasters... citizens, to support all the individuals, organisations and amazing people who come together to make Playtime the nurturing, inspiring and enlightening event that it is. Help us bring inspiration to make humane architecture & planning, nature education and sustainable lifestyles part of everyday habits in Ho Chi Minh City!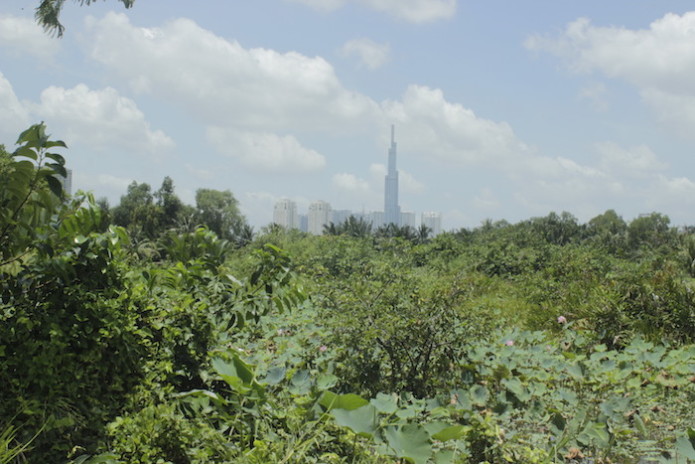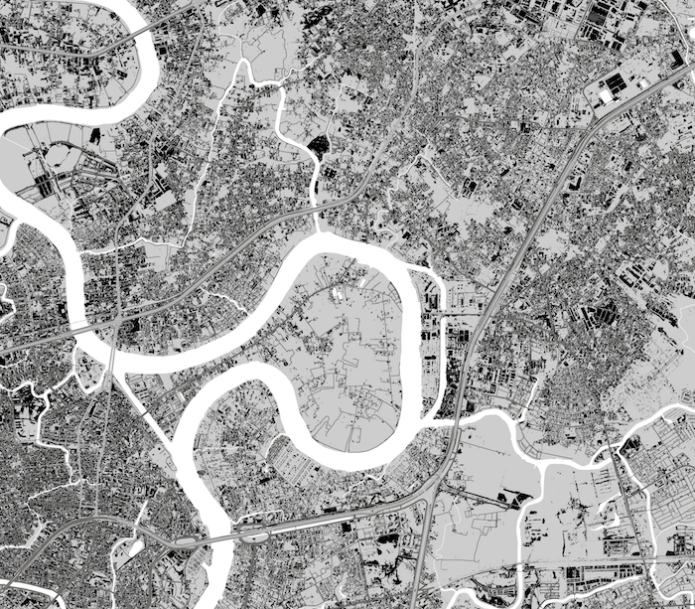 How much?
To make :Playtime be the festive, nurturing event it should be,
we need 15,000 USD.
It is the minimum to fairly compensate all organisers, all the team members who've worked hard the past months, and to achieve our sustainability plan (check FAQ).
How will we use it?
Any money raised in our campaign will go towards financing:
The temporary installations which will host the festival:

designed by architects of Ateliers Mở Đât (HCMC) and Aupa-urba+Patrick Bertrand (Paris), the structures are a reflection on the natural and vernacular qualities of Binh Quoi. Using sustainable and recycling materials, they explore the idea of a new vernacular that answers the contemporary challenges faced by architects;

The activities which will specifically address the natural and vernacular identity of Binh Quoi

and involve both Binh Quoi residents and HCMC dwellers, such as workshops, tours, games, screenings, talks, performances, banquet-dinner and exhibition;

The participatory research-action project that enquires into the topic of a sustainable Binh Quoi

and is composed of three parts: months of field-work aimed at better understanding how people relate to the spaces they inhabit; the festival, which will then be a culmination and continuation of that research, as well as a catalyst for a change in the community; and a later publication building on these accumulated finds;

The communication, logistics and operation costs:

from transportation to administrative fees, to a fair compensation for the volunteers and the organisation staff.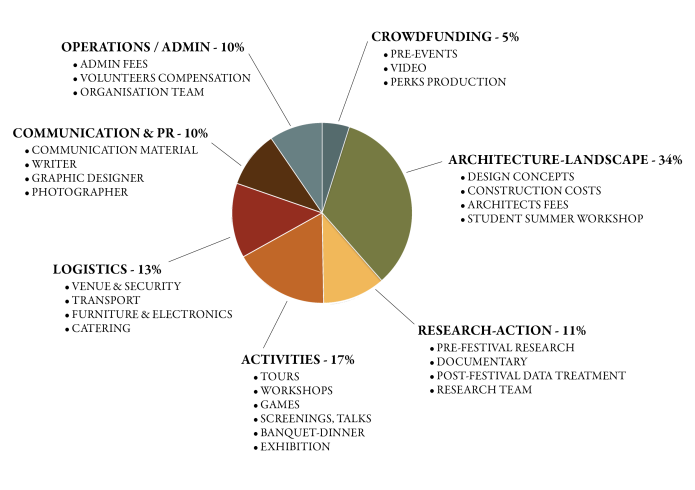 What do you get?
In exchange of your help, we will offer you unique perks which will be designed during the festival by the people who will participate to the various activities:
The Seed - Set of 5 Postcards:

with this little perk, you will get a beautiful collection of varied looks on the Binh Quoi peninsula grasped during the Festival. Which one will you choose, the Sketch or the Photo series?;

Make the Wall - Unique A2 Poster:

How many beautiful images of Binh Quoi will come out from the participants' minds, eyes, hands? Seize the opportunity to get a unique record of the festival. You can choose to have on your poster a sketch or a photo made during the Festival's sketch/photo tours... or a surprise;

The Handy - A special Totebag:

A totebag like no other: one made out of used fabrics and linoprinted with love. We're upcycling fabrics, shirts to offer you a unique and useful bag, with a special touch from Binh Quoi;

The Leafy - Our Festival Zine:

A compilation of great works made by participants during the Festival - photos, sketches, flowerprints... - accompanied by interviews, questions and surprises;

The Altruist - Give back:

you don't get anything, you just give it all to the locals because all you care about is the impact of our festival on their lifestyles. We'll re-use the materials of the pavilions to create resting and playground areas;

The Chatty - Dinner & VIP visit with the architects and team:

come hear the insights, come see through our eyes, and exchange your views with us!
Nice, right? Since all our perks are made out of Festival's materials, we'll work super hard on the week after the festival to produce all of these and send them as soon as by mid-August.
What if we don't reach the goals?
We selected a flexible funding to make sure that even if we get a little, it can help us make Playtime happen.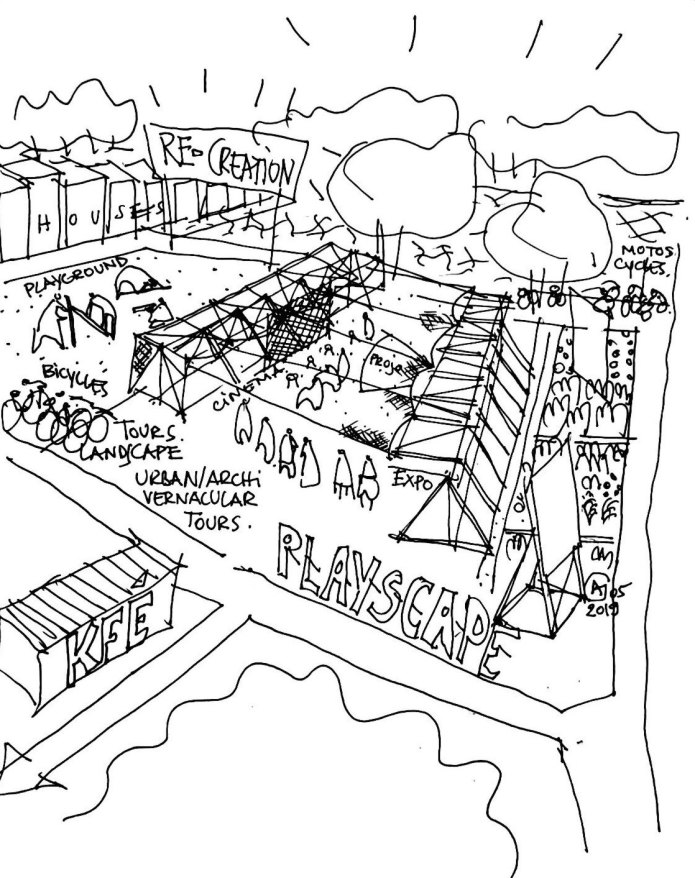 Why why why?
Yes, why hold an architecture festival?
Architecture & design festivals happen all over the world and are rightfully celebrated as being useful, interactive and entertaining tools with which we can engage with our cities. However, in many countries (of the "global South"), the prevalent thought is that nowadays time is not for discussion but for development - and modernity cannot wait. But with environmental urgency looming and the direct threat it carries to the human race, we could not disagree more.
Our event therefore aims to question: What better time is there for discussion, than now? In Ho Chi Minh City, we cannot wait for an 'after'. Our social networks are flooded with affirmations of urgency, calling on us to make changes. :Playtime is one of the initiatives burgeoning from 'down there'. We want to facilitate discussions here to inspire citizens to play an active part in imagining and moulding the landscapes of their future.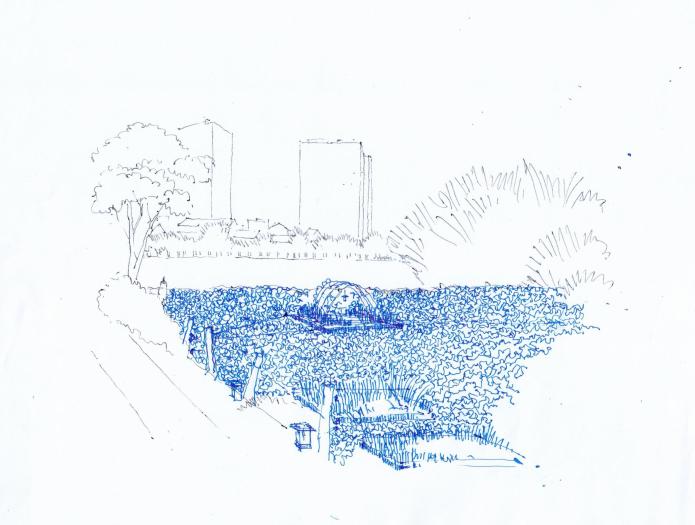 :Playtime's purpose
Through the festival format, we want to trigger a momentum where architects, artists, environmentalists, creatives who work daily on these topics can exchange with citizens with a nascent-to-strong environmental awareness. With the relatively small size of the festival, and centralized geographical location in Binh Quoi, we make sure activities are meaningful and fitting to our theme. With a wide variety of activities and a playful tone, we hope that people can find the inspiration they need to make small changes in their daily habits.
How can :Playtime happen?
Bottom-up events like :Playtime are still rare and lack sufficient investment - independently organised and funded, they have to be supported by organisers, participants and the community. However, we believe this is a chance to keep :Playtime accessible and affordable for all, and truly inspiring. Last year, we were lucky enough to have amazing local partners who took upon themselves to make :Playtime happen. This year, we want to be fair with all of them and compensate them for the hard work we are demanding them.
That's why we are now calling on the wider community to support all the individuals, organisations and citizens who come together to make :Playtime the nurturing and enlightening event that it is. Help us make :Playtime a sustainable reality!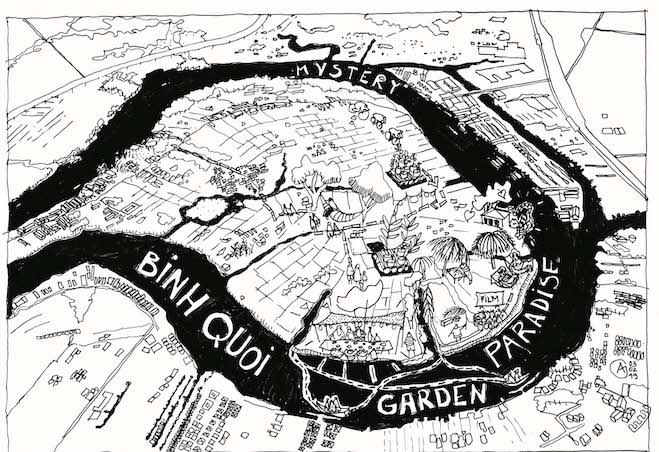 The Mysterious Gardens of Binh Quoi by Anne Jauréguiberry
Who are we?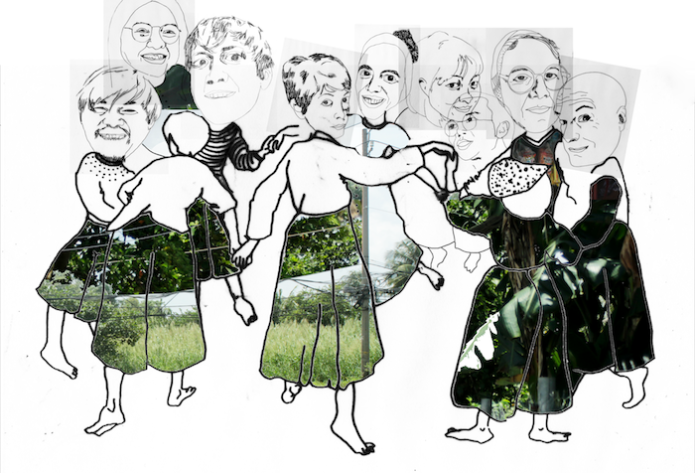 team ronde by Alice Narcy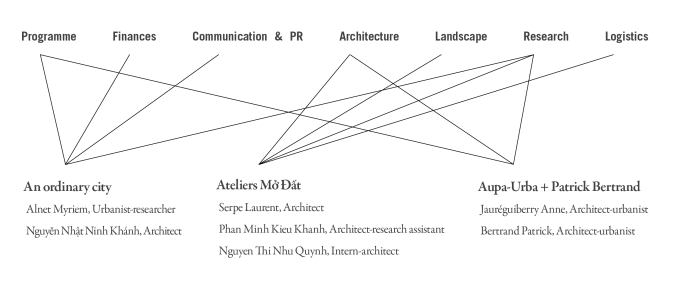 This year, :Playtime is organised by:
An ordinary city, an independent initiative based in Ho Chi Minh City aimed at raising awareness about urban and architectural issues through cultural action;

Ateliers Mo Dat

, an architecture and landscape studio founded in Ho Chi Minh City by Hoang Le Manh Thang and Bonnano Katia,
Aupa-Urba + Patrick Bertrand, architecture and urbanism studio from Paris, founded by Anne Jauréguiberry, cooperating with architect-urbanist Patrick Bertrand. Anne and Patrick are artists in residence of the Villa Saigon programme*.
Graviting around that core is an amazing team of hardworking people:
Graphic Design: Gia Khanh, graphic designer
PR & Marketing: Tipler Kate, writer-photographer
Research: Lê Nguyễn Huy Bảo, architect; Lee Alex, artist-architect; Mai Linh, landscape-architect; Nguyen Ngoc Xuan Quynh, urban planning student; Nguyen Tran Khoa, architect; Piau Emma, designer; Tran N. Son, urban planner.
*Thanks to the residency programme "Villa Saigon", the French Institute in Vietnam creates a gateway in between French young contemporary creation and the Vietnamese cultural scene, by inviting each year a dozen of French artists who wish to develop a creative project in partnership with different local cultural actors.
:Playtime is also supported by the French Institute in Vietnam.
No money, no honey?
Of course, we know money doesn't make it all. You can also help us by sharing and spreading the word to your friends and relatives on Facebook, Instagram... Tell them how much :Playtimeis worth for you and why they should care about it too!